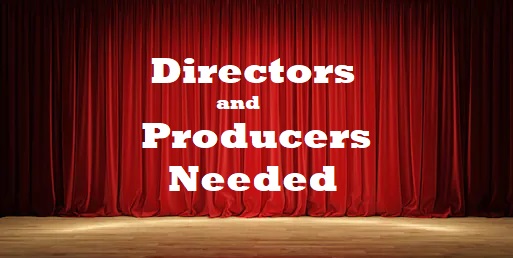 Directors and Producers still needed
If you are interested in volunteering at the Butler Little Theater for our 80th season: or directing or producing Marjorie Prime, Outside Mullingar or Clue, please contact the Butler Little Theater in writing at One Howard Street, Butler Pa. 16001 or call 724-287-6781 and leave your contact information and a brief description of what you are interested in, we will get back to you ASAP.
Thank you
January 8-10/12-16 2021
Eighty-six-year-old Marjorie spends her final, ailing days with a computerized version of her deceased husband. With the intent to recount their life together, Marjorie's Prime relies on the information from her and her kin to develop a more complex understanding of his history. As their interactions deepen, the family begins to develop diverging recounts of their lives, drawn into the chance to reconstruct the often painful past.
March 5-7/9-13 2021
Anthony and Rosemary are two introverted misfits. Anthony has spent his life on a cattle farm in rural Ireland, a state of affairs that—due to his painful shyness—suits him well. Rosemary lives right next door, determined to have him, watching the years slip away. With Anthony's father threatening to disinherit him and a land feud simmering between their families, Rosemary has every reason to fear romantic catastrophe. Their journey is heartbreaking, funny, and ultimately deeply moving. OUTSIDE MULLINGAR is a compassionate, delightful work about how it's never too late to take a chance on love.
June 18-20/22-26 2021
It's a dark and stormy night, and you've been invited to a very unusual dinner party. Each of the guests has an alias, the butler offers a variety of weapons, and the host is, well . . . dead. So whodunnit? Join the iconic oddballs known as Scarlet, Plum, White, Green, Peacock, and Mustard as they race to find the murderer in Boddy Manor before the body count stacks up. Based on the cult classic film and the popular board game, Clue is a madcap comedy that will keep you guessing until the final twist.