The Butler Little Theatre is an all-volunteer organization. We have no paid employees or contractors. We rely on the dedication and hard work of people from our community passionate about presenting live theatre entertainment for the enjoyment of Butler audiences.
A volunteer board of directors oversees operations to ensure the BLT operates efficiently and ethically. The board is committed to securing and maintaining the trust of our loyal donors, supporters, and volunteers.
The board meets monthly to review the treasurer's financial statements and receive reports from committee chairs. The BLT annually files the IRS Form 990EZ Return of Organizations Exempt from Income Tax, which we proudly make available for the past three years here on our website. Please get in touch with us if you wish to obtain additional information about our finances.
Financial Overview for the Year Ending May 31, 2023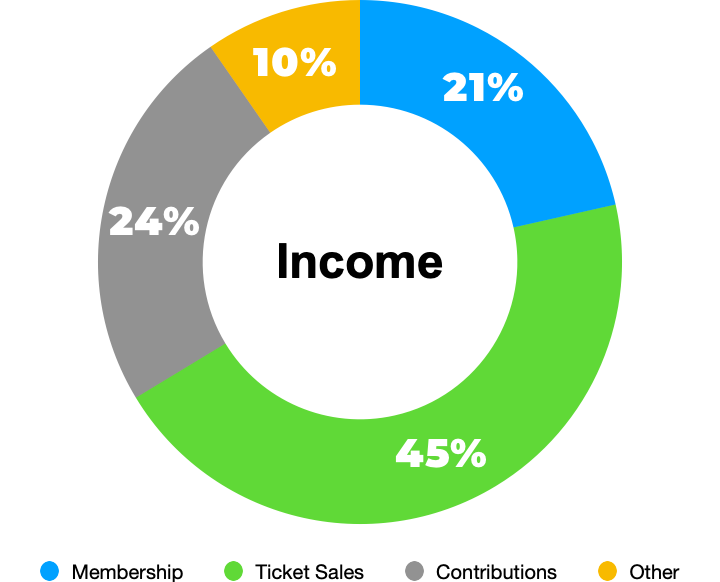 Annual Nonprofit Returns to IRS
The Little Theatre Group of Butler PA (DBA Butler Little Theatre) is a tax-exempt organization under IRS Code 501(c)(3). Our Federal EIN is 23-7064108. The organization is registered as a charitable organization with the Pennsylvania Department of State, Bureau of Corporations and Charitable Organizations, registration number 119591.
Board Policies
Transparency
The Bulter Little Theatre has received a GOLD SEAL for transparency from Candid. View our profile on Guidestar.